Throughout the year, MEA will support local events, organizations and causes to raise awareness and help better our community. Here are some of our favorites:
Ambler Main Street Association
We are members of our local organization and support the events they host throughout the year to benefit the community.
MS Bike Ride
We sponsor our bike team in the annual MS Bike: City to Shore Ride, that raises money to support the National Multiple Sclerosis Society.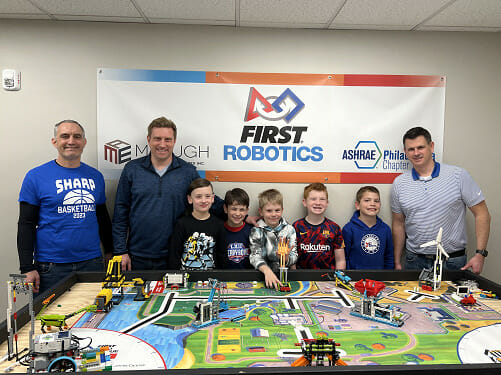 FIRST Robotics
Since the Fall of 2021, MEA has sponsored and mentored three FIRST Robotic teams. This mentor-based program inspires our youth to build science, engineering, and technology skills through STEM. They receive hands on learning and develop skills in teamwork, problem-solving, and communication.
Community Design Collaborative
In 2022, MEA participated in a participated in a project for the Community Design Collaborative. We donated MPE design services for a local school's new facility addition. It has been a great experience to work with the local design community and help a school explore the feasibility of adding an addition and reaching more children in their community.
Various Golf Outings
MEA loves participating in local golf outings and supporting great causes. Many of our employees enjoy a beautiful day on the course and catching up with colleagues and friends.